Skyn Iceland has traveled into new hands.
The brand is being restructured under a company called Skyn Holding led by Antoine de Larocque, formerly CEO of beauty and pharmaceutical product producer Pharma & Beauty Group, with capital and infrastructure support from Impala, a diversified investment firm started by Jacques Veyret, former chair and CEO of Louis Dreyfus Group and Neuf Cegetel, in 2011. Impala's previous beauty investments include Augustinus Bader, Lierac and Roger & Gallet. Joel Palix, founder of Palix Limited, orchestrated the deal. Financial terms weren't disclosed.
Best known for its Hydro Cool Firming Eye Gels, Skyn Iceland was founded 19 years ago by Sarah Kugelman, who exited the brand about two years ago, but has been involved in a consulting capacity for the last nine months. She's expected to continue her connection with Skyn Iceland in a collaborator role. Frédéric Boulet, the majority owner prior to the deal, is staying on board as a shareholder, and will help manage growth and innovation. Overseeing finances and operations, Sylvain Ducret, a beauty industry veteran with experience at Ralph Lauren, Clarins and Micallef, is staying on board, too.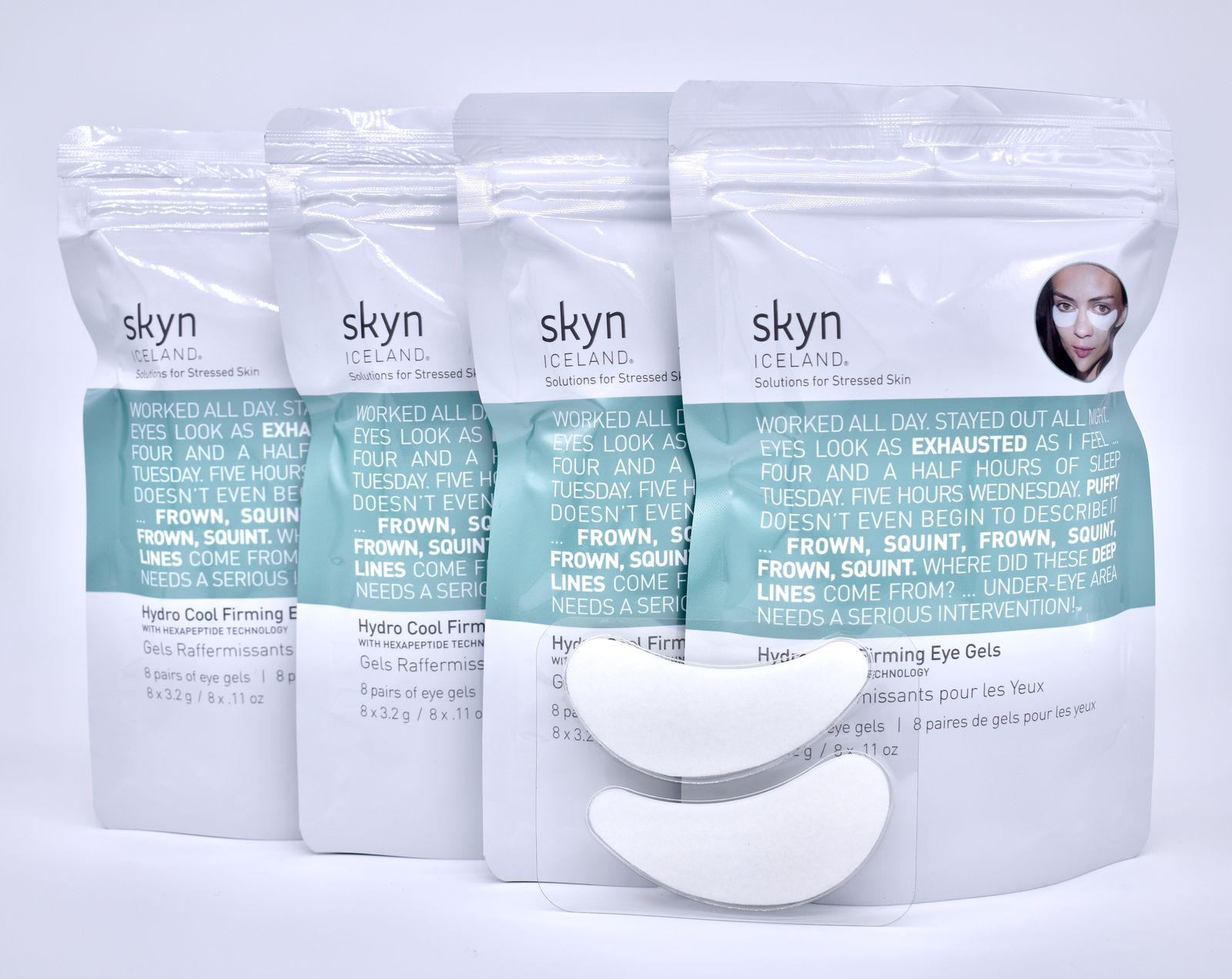 "I'm very happy that the brand is now in stronger hands with a new owner. With the capital infusion, it's a great opportunity for the brand to finally scale. I feel like it's needed that for a very long time," says Kugelman. "We never had private equity or any kind of real financing. So, this is great for the future for the brand. It's one of my babies, and despite many ups and downs on the journey that I've had with it, I want the best for it."
Larocque believes Skyn Iceland's Nordic wellness positioning—Kugelman became enamored with Iceland during a trip to the country long before it became an Instagram feed staple—will translate globally. Currently, North America contributes 63% of its sales. It's in about 1,400 retail doors, including at Ulta Beauty. It will soon enter J.C. Penney's beauty concept, which is on track to hit 600 doors by 2023.
"Skyn Iceland has DNA from Europe, but it doesn't have a strong retail base in Europe. It's been more in the U.S. market," says de Larocque. "I decided to work on this project because the U.S. market is already built, and that's not easy to do. It's working well, and it's easier for me to develop the brand in Europe. We can develop it in Europe and Asia, too." Skyn Iceland's headquarters are relocating from the U.S. to France.
Skyn Iceland recently inked an agreement with travel retailer Dufry to spread its wings to duty-free shops around the world. In China, distributor SuperOrdinary has partnered with the brand and is introducing it to brick-and-mortar retail as well as fortifying its livestreaming efforts.
Amazon specialist Market Defense, which handles Skyn Iceland's Amazon presence in the United States, will be launching the brand in Europe on Amazon. In the U.S., Skyn Iceland's Amazon sales jumped 300% last year. This year alone, sales of its Hydro Cool Firming Eye Gels have soared in excess of 500% on the e-commerce platform. "It's an excellent brand and what we have found is it really does fit that cult-favorite category of products, and those products do amazing on Amazon," says Vanessa Kuykendall, COO at Market Defense.
Kuykendall is hopeful that the new ownership can catapult Skyn Iceland from cult favorite to household name. "All of us in the beauty industry have known about Skyn Iceland. If you know about good products, you know about them, and they have a lot of potential," she says. "Even though the brand has been around a long time, it's still under the radar, and I'm excited they have a new partner to reach out to new markets."
Across its distribution, Skyn Iceland generates $10 million in sales, a figure Boulet forecasts will triple in three to four years, when sales are anticipated to be roughly split between the U.S., Europe and the United Kingdom, and Asia. On top of distribution expansion, he explains sales progress will be made by increasing Skyn Iceland's product assortment.
Today, the brand has roughly 30 products. In the next 18 months, it plans to substantially boost that amount with supplements and other therapeutic solutions, allowing it to have an inside-out beauty and wellness premise. Boulet says it will lean into potent Nordic ingredients such as Icelandic lichen, and De Larocque underscores Skyn Iceland's formulation approach marries green attributes and scientific backing.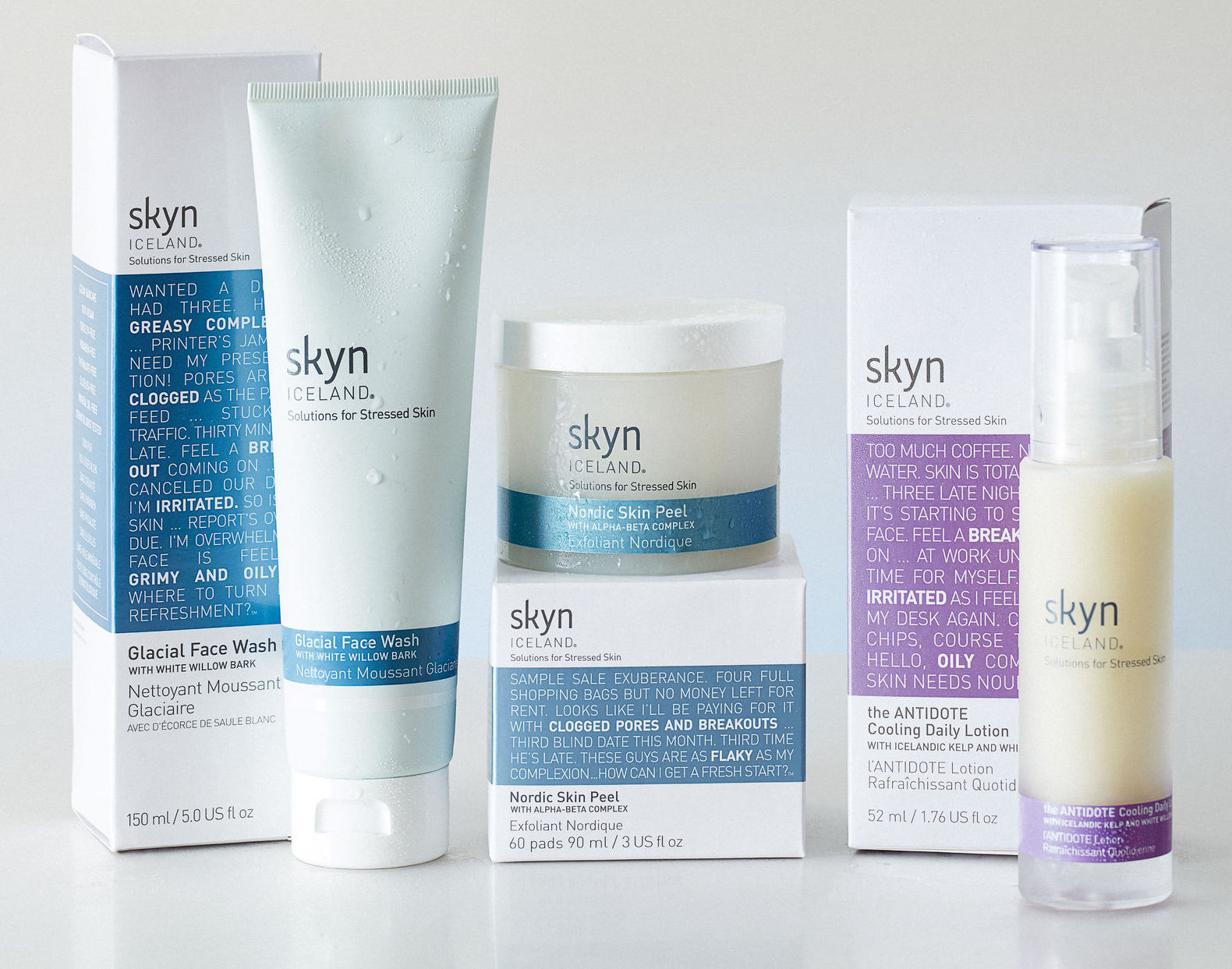 The intent of amplifying the product lineup is to boost sales beyond the brand's two star products—Hydro Cool Firming Eye Gels and Dissolving Microneedle Ice Patches—that account for half of its sales. It's also to draw gen Z and gen X consumers to Skyn Iceland. "We want to work outside of millennials," says Boulet. "Of course, we will take millennials, but we want to enlarge the brand with mothers and their daughters."
Kuykendall says, "They do need to ramp up awareness on their other products, and their new partner is ready for the future. They already have 2025 in mind. As they broaden their approach, like with anyone, they can't lose their focus on their heritage and core products. I think they won't because the great thing about their hero products is they work well with other products and categories."